ProgWeb is prod to announce a new PlayCloud release.
This new release brings up some fixes and the Box cloud storage service.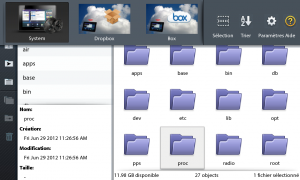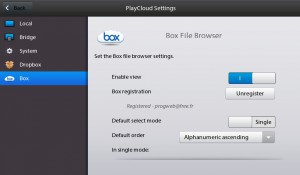 PlayCloud is now available in french and in english ; other translations are planned. If you want to add a translation, please to contact me.
Other news and features are in devel, such as the new BlackBerry 10 mobile generation (here the BlackBerry 10 dev alpha).