For BlackBerry PlayBook owners, you may know PlayCloud ; a files explorer with different clouds such Dropbox, Box, SkyDrive, Google Drive. PlayCloud has been written in ActionScript ; a native solution for PlayBook.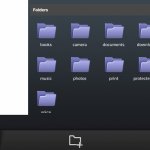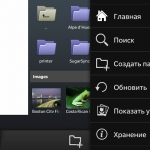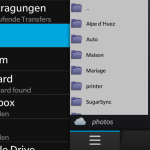 PlayCloud is brung on the new BlackBerry 10 device ; then written from scratch in C/C++ for the core and Qt/Qml for UI. The new application name is PlayCloud 10. In using the BlackBerry Cascades framework, PlayCloud 10 has a power, flow and fast UI. The application is perfectly integrated to OS ; and native and third applications (Twitter, FaceBook, NFC, Bluetooth…)
PlayCloud 10 comes with new features :
• Local & System view
• SD-Card support
• Dropbox support
• Box support
• Google Drive support
• Skydrive support
• Sugarsync support
• OpenDataSpace support (experimental)
• Webdav support
• FTP(SSL)/SFTP support
• Print feature (IPP support & PDF/PS)
• Files search
• Media sharing over social networks
• Background transfers
• Network WiFi & Cellular choice (roaming management)
• Transfers progress status
• Transfers complete notification
• BlackBerry and third party applications integration
• Mutli-select feature
• Open, Copy, move or delete files
• File details view (with comments)
• Image and audio thumbnails support
• EXIF metadata image support
• Network cache data
• Help embedded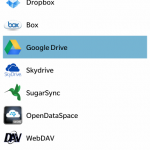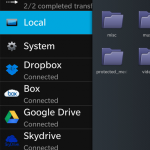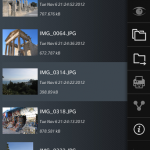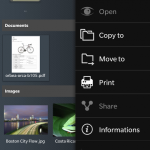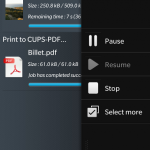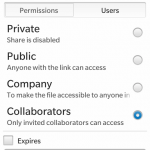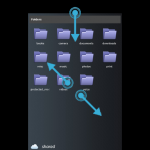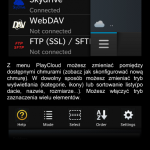 PlayCloud 10 has been qualified as "Built for BlackBerry" – program created as the BlackBerry 10 plateform launch.
With new cloud services (SugarSync, OpenDataSpace, FTP, WebDAV…), PlayCloud 10 permits to use printer over IPP protocol. For the moment, only PDF / PS documents are supported. So you have to have a network postscript printer.
If it doesn't it, you can install a IPP print service on your computer. Sample you can use CUPS on Mac / Linux. You are to find a print configuration sample with a HP2550L (USB) printer shared over CUPS.
On the last screenshot, I have used "avahi-discover" tool to find and discover my printer and its properties.