PlayCloud a maintenant un an, et donc fête son premier anniversaire 🙂
Le développement de PlayCloud a commencé sur la plateforme BlackBerry™ PlayBook. J'avais en effet besoin d'accéder facilement à mes documents locaux mais aussi sur des services de cloud tels que Box, Dropbox… Afin d'avoir une application suffisamment fluide et rapide, j'ai fait le choix de l'ActionScript™ en utilisant le BlackBerry™ Air SDK.
PlayCloud now one year old, and is celebrating its first anniversary 🙂
Development PlayCloud began on BlackBerry PlayBook™ platform. Indeed I need easy access to my local documents but also on cloud services such as Box, Dropbox … In order to have a smooth, flow and fast application, I made the choice of using the ActionScript™ BlackBerry™ Air SDK.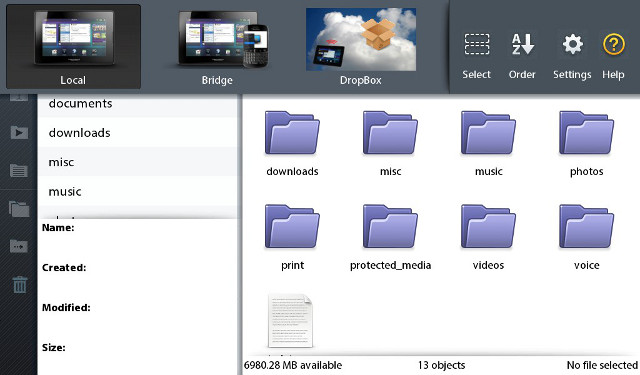 I decided to publish my application on the BlackBerry™ portal : the AppWorld. Following the enthusiasm of many users, while successive versions are: adding features, changes, improvements …

After the BlackBerry™ JAM event in Paris in June 2012, I then received a BlackBerry™ Dev Alpha A – the BlackBerry™ Z10 future!
Things went so quickly accelerated, new tools, new SDK … Briefly the BlackBerry™ 10 success story is launched.
PlayCloud has been written from scratch. The BlackBerry Cascades™ SDK is then imposed as a highlight : native solution (C / C++, Qt ..), integration with the OS, possibility of using Open Source software components, especially The development environment is available under Linux.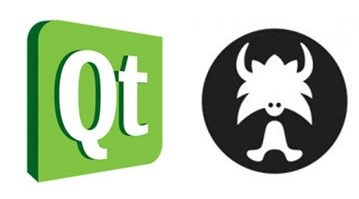 This application has achieved the Built for BlackBerry™ designation. This means that it has been through a rigorous approval process at RIM and will deliver a quality BlackBerry® 10 experience.
Today PlayCloud continues to evolve and supports : Box, Dropbox, SkyDrive, Google Drive, SugarSync, but also classic WebDAV, FTP … PlayCloud also supports network printers.
In addition, PlayCloud can share documents or media with your contacts via BlackBerry Messenger, Mail, SMS or via social networks LinkedIn, Twitter, Facebook …
PlayCloud is still very young, the best is yet to come.
PlayCloud will be on the BlackBerry PlayBook™ tablet as Cascades will be available for this platform.